I'd been hanging out for this long weekend and with having a leave pass as the wife and kids had other plans it couldn't come quick enough. Usually WICEN would be at the Malley Rally over the Queens Birthday Weekend however the Rally had been cancelled for 2019 just a month earlier. So on the Saturday the SCU (Special Comms Unit) part of WICEN met for an 80M antenna shoot out. The antenna had to be suitable for 80m mobile operations. I caught up with some familiar faces and a few new ones. In all there was 8 operators and 12 antenna's were tested. More important than the results were operators getting together and sharing and showing their antenna's with the aim in making us all better operators.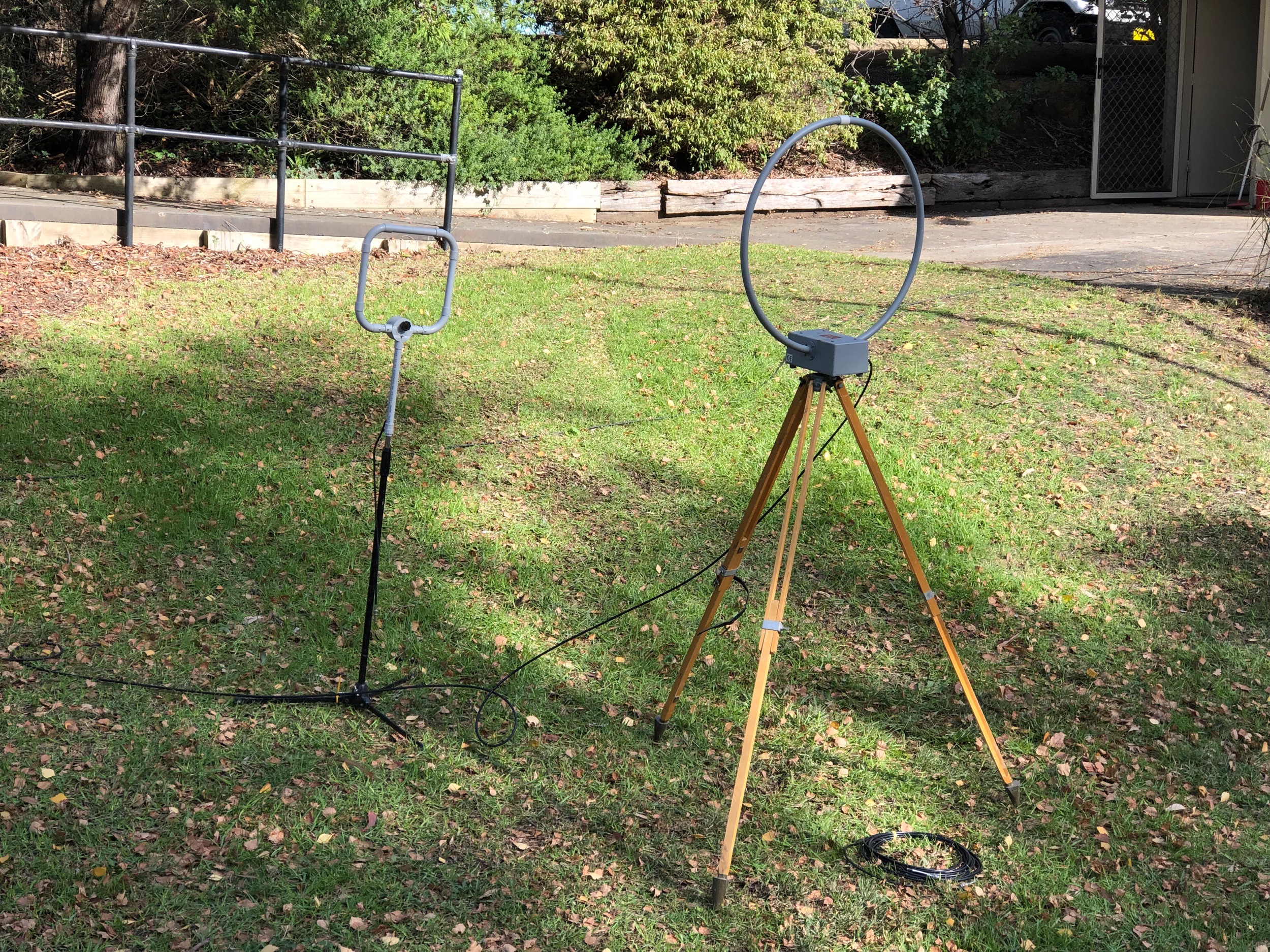 Mid afternoon Marshal VK3MRG arrived and we headed bush to Mac's Cove for 2 nights. I hadn't
felt well on the Saturday feeling a fever coming on. We arrived at camp in the dark but our hosts
graciously offered us a camp fire roast beef and veggies for dinner. With a cold night approaching
Marshal and I set camp had a few adult beverages and then headed for the swags. For me from here
on in it went down hill feeling lethargic and every bone in my body aching. I spent most of Sunday
feeling miserable and lying in my swag. Fortunately our hosts who are wonderful people kept
Marshal busy with a few activities around the property.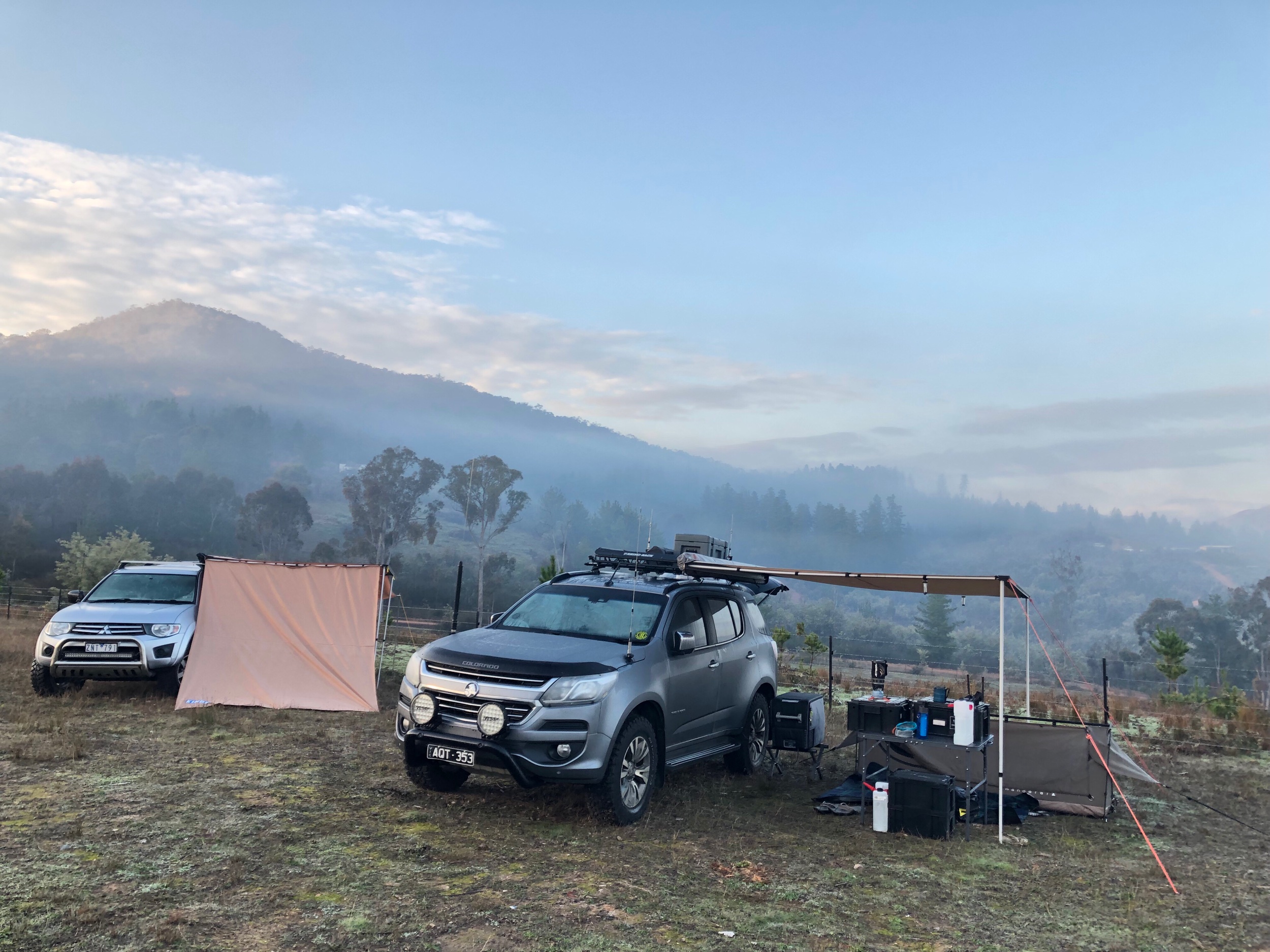 The Sat night had been extremely cold but the new Darche -12Deg C. 1100mm wide sleeping bag worked well despite the way I was feeling. From time to time I would emerge from the swag on the Sunday and we were able to get a dipole up and work a few stations as part of the Shires contest weekend. Our radio of choice was the FT-817nd running QRP. Hoping to be more active the next time we have a long weekend.